Concertina Construction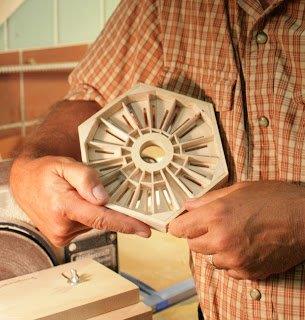 Traditional reedpans are fitted to the bellows frame — Heritage model.
This is a close-up of a new Zebrawood model. It is constructed of solid zebrawood with leather bellows with black bellows papers.
Putting the finishing touches on a set of bellows. Hand-skived garment quality leather is used. This is a beautiful, hard-wearing leather. The bellows frame is strengthened with the addition of the wooden plate as seen in the photo.
Handstraps are made of tooled leather.
Solid stainless grills are brought to a high polish.
Every instrument undergoes rigorous testing before it is sent to the customer.
All reeds undergo meticulous 'studio' tuning.